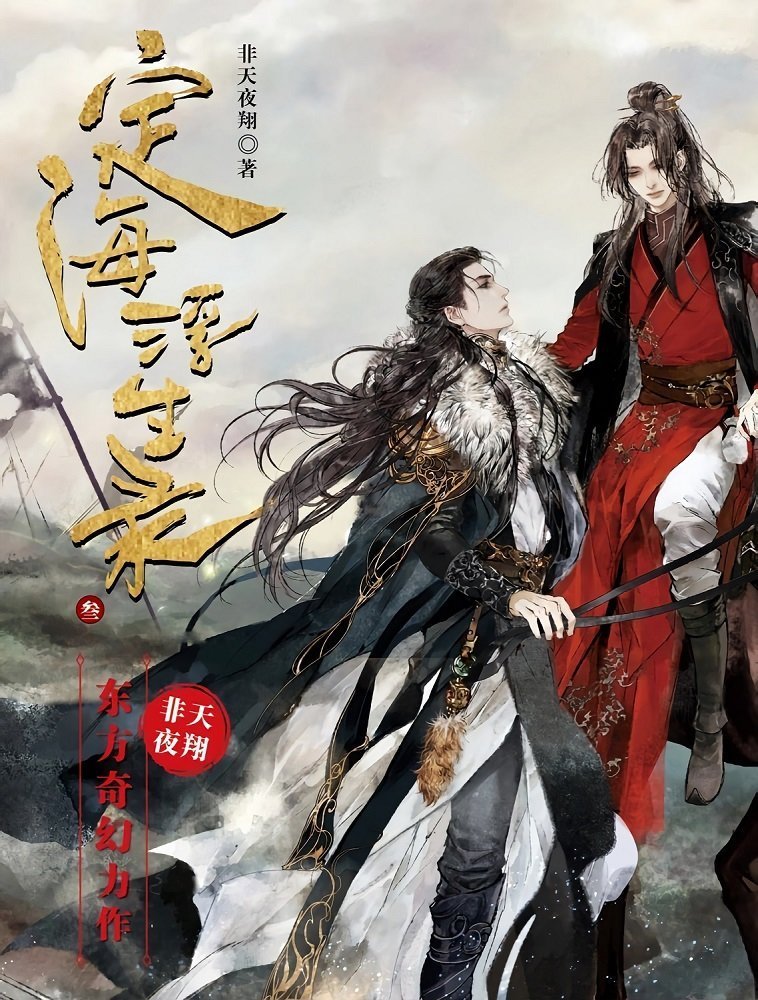 Original Title:
定海浮生录
Original Link:
Raws
Release Year:
2019
Chapters:
138
---
Synopsis:
Immortal arts, magic weapons, magical powers, and the boundless spiritual qi between heaven and earth vanished into obscurity overnight, and all exorcists turned to mere mortals.
Three hundred years later, the Five Hus traversed the pass, it was a prelude to an era of great turmoil in China. They heralded the end of the world, where thousands of drought fiends stalked the night —— the collapse of the Divine Land is imminent.
Fortunately, within this long, dark night where silence had fallen on all magic, a lone star still glistened brightly on the horizon.
The Heart Lamp appeared, illuminating the vast expanse around it. A sixteen-year-old young man, who will end his life on his twentieth birthday, embarked on a journey to reclaim the spiritual qi of heaven and earth that had been sealed away —— only four years remain.
The road ahead was filled with countless thistles and thorns, and it seemed improbable for him to succeed.
Chen Xing: "The important thing is that I'm the last exorcist in this world, yet the only magic I am capable of is emitting light. What can I do?"
Wait patiently then. When the Dinghai Pearl reappears on earth, the uncertain trajectory of everyone's fates will be completely disrupted before converging once more.
Chen Xing: "Could I be partnered with a more normal Protector Martial God?"
Isn't your Protector really skilled in fighting?
Chen Xing: "He is good at fighting, but when he loses it he'll hit even me......"
There's nothing that can be done about that, you can only blame yourself for losing yourself to lust.
---
Official Artwork: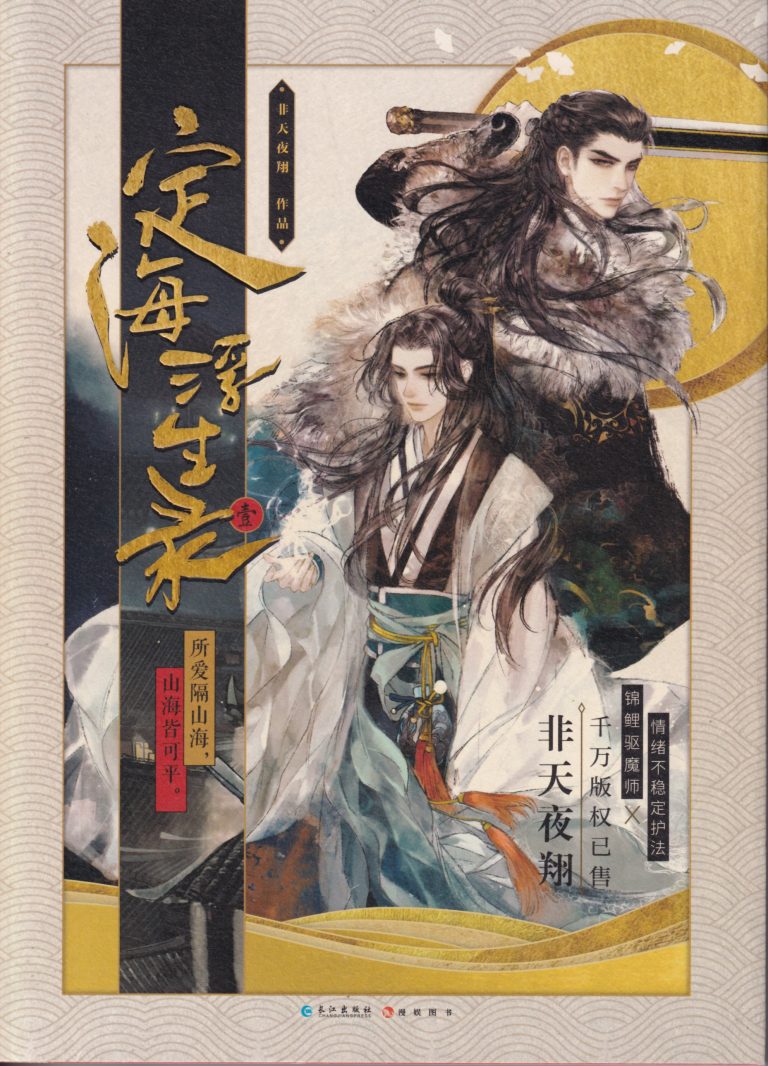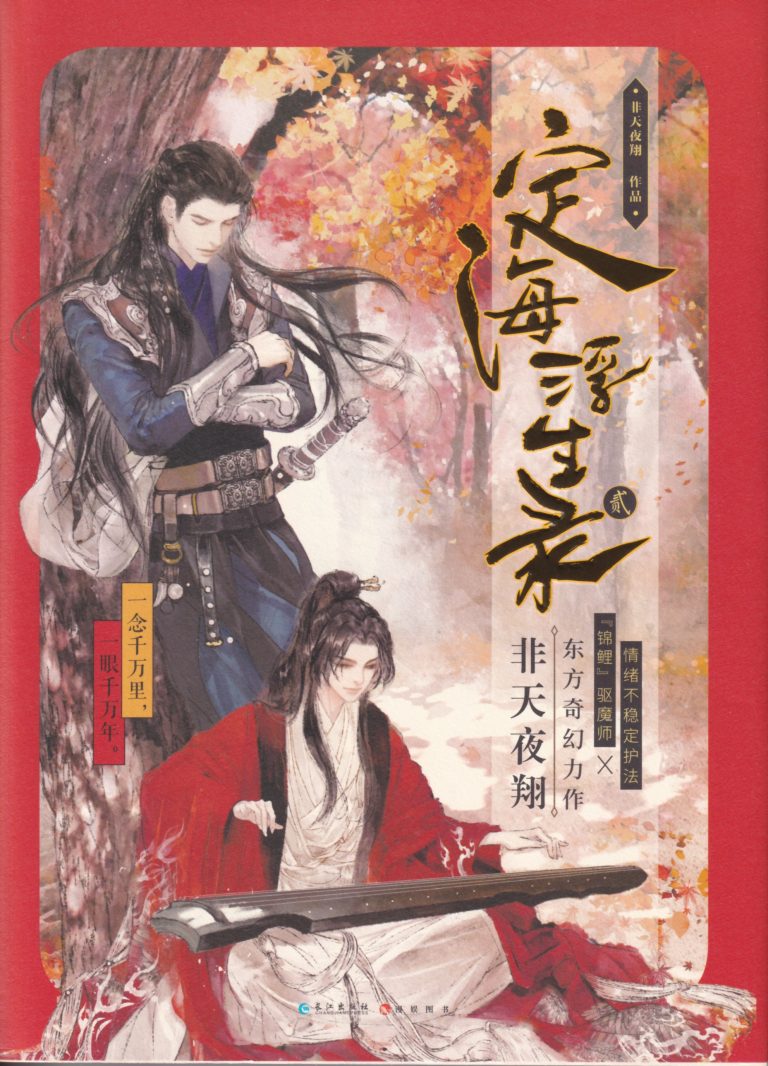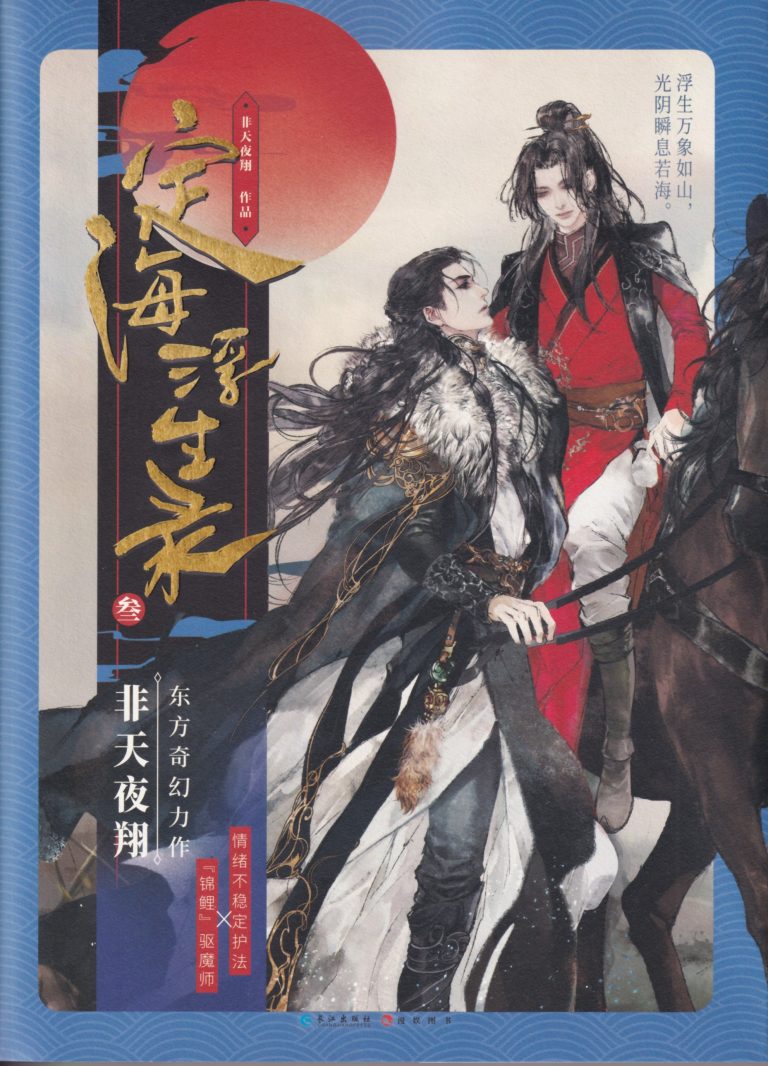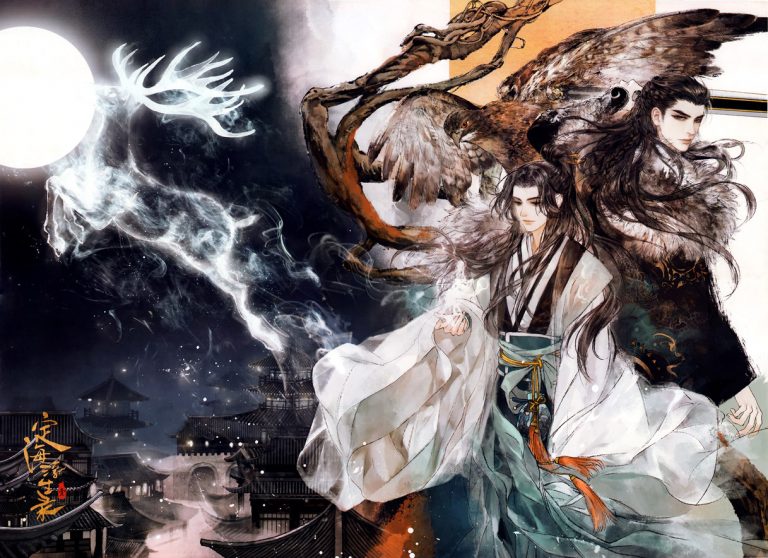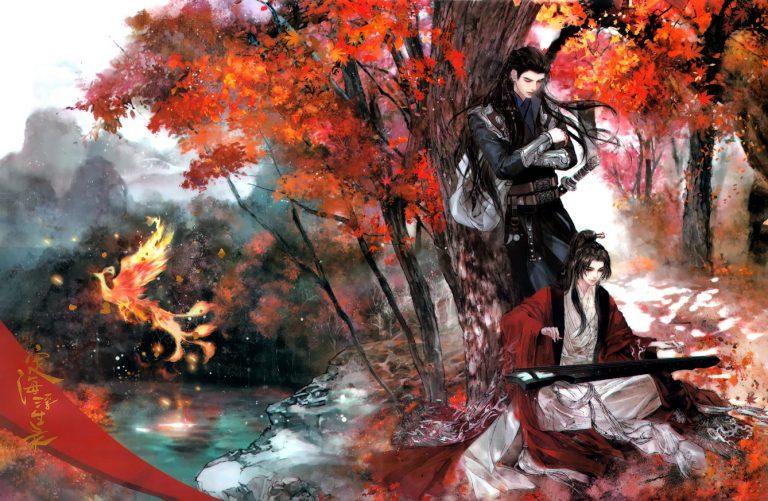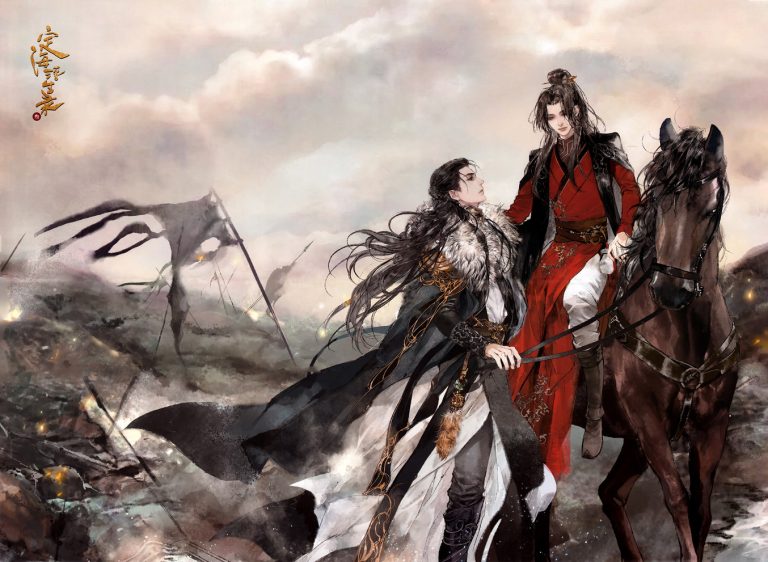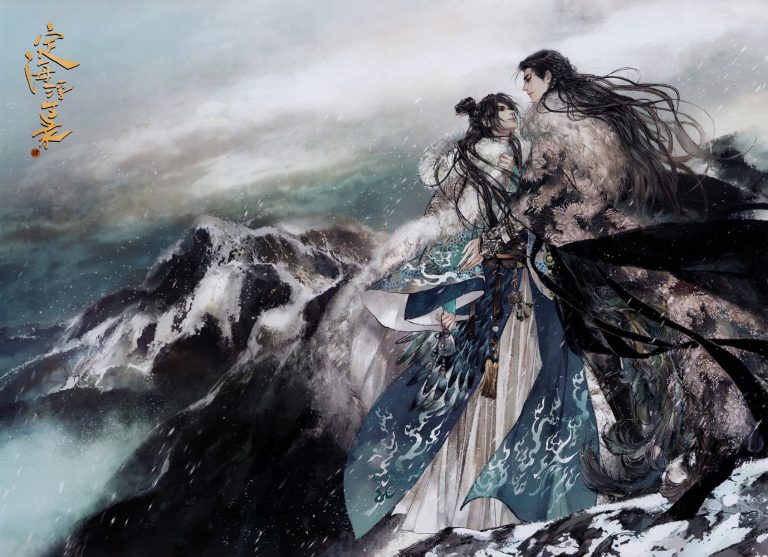 Related Works(s):
Dinghai Fusheng Records [Manhua], Tianbao Fuyao Lu, Tianbao Fuyao Lu [Manhua], Tianbao Fuyao Lu [Audio Drama], Dinghai Fusheng Records [Audio Drama], Post Training Notice: National First-Class Registered Exorcist
---
Translator(s):
Editor(s):
Previous Member(s):
Translator's Note:
This novel is set around 400 years before Tianbao, AND IT'S LIKE A JRPG TRUST ME IT'S JRPG FEITIAN IS IN THE PHASE
Check here for a quick character and event guide... which will be updated very sporadically because... erm... *cough*
The HD images of the cover are scanned and edited by Weibo user 犬名项述, reposted with permission from the original owner. Original link here. 感谢犬名项述太太让我们放出来您的图!!
Recruitment Status:
Currently Not Open
---
Retranslation:
---
Translated Chapters:
(
Sort
)
Volume 1: Senluo Wanxiang
Chapter 1 - Prisoner
Sep 5th, 2020
Chapter 2 - First Meeting
Sep 5th, 2020
Chapter 3 - Fall of the City
Sep 5th, 2020
Chapter 4.1 - Fallout
Sep 5th, 2020
Chapter 4.2 - Fallout
Sep 5th, 2020
Chapter 5 - Looted
Sep 5th, 2020
Chapter 6.1 - Drought Fiend Chaos
Sep 5th, 2020
Chapter 6.2 - Drought Fiend Chaos
Sep 5th, 2020
Chapter 7.1 - Change
Sep 5th, 2020
Chapter 7.2 - Change
Sep 5th, 2020
Chapter 8.1 - Journey
Sep 5th, 2020
Chapter 8.2 - Journey
Sep 5th, 2020
Chapter 9.1 - Chang'an
Sep 5th, 2020
Chapter 9.2 - Chang'an
Sep 5th, 2020
Chapter 10 - Night Meeting
Sep 5th, 2020
Chapter 11 - Guwang
Sep 5th, 2020
Chapter 12.1 - Acting as a Matchmaker
Sep 5th, 2020
Chapter 12.2 - Acting as a Matchmaker
Sep 5th, 2020
Chapter 13.1 - Looking For
Sep 5th, 2020
Chapter 13.2 - Looking For
Sep 5th, 2020
Chapter 14 - Entering the Library
Sep 5th, 2020
Chapter 15.1 - Assassination
Sep 5th, 2020
Chapter 15.2 - Assassination
Sep 5th, 2020
Chapter 16.1 - Ambush
Sep 5th, 2020
Chapter 16.2 - Ambush
Sep 5th, 2020
Chapter 17.1 - Secret Room
Sep 5th, 2020
Chapter 17.2 - Secret Room
Sep 5th, 2020
Chapter 18.1 - Fantasy World
Sep 5th, 2020
Chapter 18.2 - Fantasy World
Sep 5th, 2020
Chapter 19.1 - Clue
Sep 5th, 2020
Chapter 19.2 - Clue
Sep 5th, 2020
Chapter 20.1 - Headquarters
Sep 5th, 2020
Chapter 20.2 - Headquarters
Sep 5th, 2020
Chapter 21 - Blood Debt
Sep 5th, 2020
Chapter 22.1 - Execution
Sep 5th, 2020
Chapter 22.2 - Execution
Sep 5th, 2020
Chapter 23.1 - Chaotic Situation
Sep 5th, 2020
Chapter 23.2 - Chaotic Situation
Sep 5th, 2020
Chapter 24 - Sorcery
Sep 5th, 2020
Chapter 25.1 - Counterattack
Sep 5th, 2020
Chapter 25.2 - Counterattack
Sep 5th, 2020
Chapter 26.1 - Journey Home
Sep 5th, 2020
Chapter 26.2 - Journey Home
Sep 5th, 2020
Volume 2: Cangqiong Yilie
Chapter 27.1 - Returning North
Sep 5th, 2020
Chapter 27.2 - Returning North
Sep 5th, 2020
Chapter 28.1 - First Day of Business
Sep 5th, 2020
Chapter 28.2 - First Day of Business
Sep 5th, 2020
Chapter 29.1 - Changing One's Point of View
Sep 5th, 2020
Chapter 29.2 - Changing One's Point of View
Sep 5th, 2020
Chapter 30.1 - Autumn Close
Sep 5th, 2020
Chapter 30.2 - Autumn Close
Sep 5th, 2020
Chapter 31 - First Snow
Sep 5th, 2020
Chapter 32.1 - Rushing to Aid
Sep 5th, 2020
Chapter 32.2 - Rushing to Aid
Sep 5th, 2020
Chapter 33.1 - Attacked Camp
Sep 5th, 2020
Chapter 33.2 - Attacked Camp
Sep 5th, 2020
Chapter 34 - Outbreak
Sep 5th, 2020
Chapter 35.1 - Snowy Night
Sep 5th, 2020
Chapter 35.2 - Snowy Night
Sep 5th, 2020
Chapter 36.1 - Gray Wolf
Sep 5th, 2020
Chapter 36.2 - Gray Wolf
Sep 5th, 2020
Chapter 37.1 - White Deer
Sep 5th, 2020
Chapter 37.2 - White Deer
Sep 5th, 2020
Chapter 38 - Entrusting an Orphan
Sep 5th, 2020
Chapter 39.1 - Scorched Earth
Sep 5th, 2020
Chapter 39.2 - Scorched Earth
Sep 5th, 2020
Chapter 40.1 - Responsibility
Sep 5th, 2020
Chapter 40.2 - Responsibility
Sep 5th, 2020
Chapter 41.1 - Zheng Drum
Sep 5th, 2020
Chapter 41.2 - Zheng Drum
Sep 5th, 2020
Chapter 42.1 - Captive
Sep 5th, 2020
Chapter 42.2 - Captive
Sep 5th, 2020
Chapter 43.1 - Wild Ambition
Sep 5th, 2020
Chapter 43.2 - Wild Ambition
Sep 5th, 2020
Chapter 44.1 - Lone Fight
Sep 5th, 2020
Chapter 44.2 - Lone Fight
Sep 5th, 2020
Chapter 45.1 - Crack In The Sky
Sep 5th, 2020
Chapter 45.2 - Crack In The Sky
Sep 5th, 2020
Chapter 46.1 - Cry for Help
Sep 5th, 2020
Chapter 46.2 - Cry For Help
Sep 5th, 2020
Chapter 47.1 - Invitation
Sep 5th, 2020
Chapter 47.2 - Invitation
Sep 5th, 2020
Volume 3: Acala Blade
Chapter 48.1 - Welcome Reception
Sep 5th, 2020
Chapter 48.2 - Welcome Reception
Sep 5th, 2020
Chapter 49.1 - Light Intellectual Conversation
Sep 5th, 2020
Chapter 49.2 - Light Intellectual Conversation
Sep 5th, 2020
Chapter 50.1 - Settling Down
Sep 5th, 2020
Chapter 50.2 - Settling Down
Sep 5th, 2020
Chapter 51.1 - Goal
Sep 5th, 2020
Chapter 51.2 - Goal
Sep 5th, 2020
Chapter 52.1 - Bank
Sep 5th, 2020
Chapter 52.2 - Bank
Sep 5th, 2020
Chapter 53.1 - Feast
Sep 5th, 2020
Chapter 53.2 - Feast
Sep 5th, 2020
Chapter 54.1 - Seeking A Doctor
Sep 5th, 2020
Chapter 54.2 - Seeking A Doctor
Sep 5th, 2020
Chapter 55.1 - Different
Sep 5th, 2020
Chapter 55.2 - Different
Sep 5th, 2020
Chapter 56.1 - Probing
Sep 5th, 2020
Chapter 56.2 - Probing
Sep 5th, 2020
Chapter 57.1 - Ancestral Home
Sep 5th, 2020
Chapter 57.2 - Ancestral Home
Sep 5th, 2020
Chapter 58.1 - Light Butterfly
Sep 5th, 2020
Chapter 58.2 - Light Butterfly
Sep 5th, 2020
Chapter 59.1 - Fallen Soul
Sep 5th, 2020
Chapter 59.2 - Fallen Soul
Sep 5th, 2020
Chapter 60.1 - The Bottom of the Well
Sep 5th, 2020
Chapter 60.2 - The Bottom of the Well
Sep 5th, 2020
Chapter 61.1 - Gigantic Jiao
Sep 5th, 2020
Chapter 61.2 - Gigantic Jiao
Sep 5th, 2020
Chapter 62.1 - Exhaustion
Sep 5th, 2020
Chapter 62.2 - Exhaustion
Sep 5th, 2020
Chapter 63.1 - Emotions of the Heart
Sep 5th, 2020
Chapter 63.2 - Emotions of the Heart
Sep 5th, 2020
Chapter 64.1 - Audience with the Emperor
Sep 5th, 2020
Chapter 64.2 - Audience with the Emperor
Sep 5th, 2020
Chapter 65.1 - Divining Fate
Sep 5th, 2020
Chapter 65.2 - Divining Fate
Sep 5th, 2020
Chapter 66.1 - Autumn Deity
Sep 5th, 2020
Chapter 66.2 - Autumn Deity
Sep 5th, 2020
Chapter 67.1 - Taking Office
Sep 10th, 2020
Chapter 67.2 - Taking Office
Sep 10th, 2020
Chapter 68 - He Ming
Sep 20th, 2020
Chapter 69.1 - Reaching the Summit
Sep 22nd, 2020
Chapter 69.2 - Reaching the Summit
Sep 22nd, 2020
Chapter 70.1 - Deserted Island
Sep 26th, 2020
Chapter 70.2 - Deserted Island
Sep 26th, 2020
Chapter 71 - Possession
Oct 3rd, 2020
Chapter 72 - Interrogation
Oct 10th, 2020
Chapter 73 - Sacrificial Rites
Oct 18th, 2020
Chapter 74 - Butchering Jiao
Oct 24th, 2020
Chapter 75 - Igniting Together
Nov 1st, 2020
Volume 4: Dinghai Tide
Chapter 76 - Heading North
Nov 8th, 2020
Chapter 77 - Old Friends
Nov 15th, 2020
Chapter 78 - Blood Pact
Nov 21st, 2020
Chapter 79 - Scouting Ahead
Nov 28th, 2020
Chapter 80 - Keeping an Appointment
Dec 5th, 2020
Chapter 81 - The Request
Dec 12th, 2020
Chapter 82 - Unexpected Occurrence
Dec 28th, 2020
Chapter 83 - Veil of Light
Dec 28th, 2020
Chapter 84 - Turning on the Wielder
Jan 2nd, 2021
Chapter 85 - Terms of Surrender
Jan 9th, 2021
Chapter 86.1 - Birthday
Jan 17th, 2021
Chapter 86.2 - Birthday
Jan 18th, 2021
Chapter 87 - Transaction
Jan 24th, 2021
Chapter 88.1 - Tide
Jan 30th, 2021
Chapter 88.2 - Tide
Feb 6th, 2021
Chapter 89 - Reunion
Feb 14th, 2021
Chapter 90.1 - Setting Out
Feb 21st, 2021
Chapter 90.2 - Setting Out
Feb 24th, 2021
Chapter 91 - Obtaining Trust
Feb 28th, 2021
Chapter 92 - Martial God
Mar 7th, 2021
Chapter 93 - Moonlit Night
Mar 13th, 2021
Chapter 94 - Entering the Palace
Mar 20th, 2021
Chapter 95 - Narrative
Mar 28th, 2021
Chapter 96 - Changing Variables
Apr 3rd, 2021
Chapter 97 - Cower
Apr 17th, 2021
Chapter 98 - Two Sabres
Apr 24th, 2021
Chapter 99 - Exemption
May 2nd, 2021
Chapter 100 - Migration
May 29th, 2021
Volume 5: Guangyao Ruzhou
Chapter 101.1 - Plan
Jun 6th, 2021
Chapter 101.2 - Plan
Jun 13th, 2021
Chapter 102.1 - Divine Doctor
Jun 20th, 2021
Chapter 102.2 - Divine Doctor
Jul 4th, 2021
Chapter 103.1 - Destined
Jul 4th, 2021
Chapter 103.2 - Destined
Jul 10th, 2021
Chapter 104 - Storm
Jul 17th, 2021
Chapter 105.1 - Jealousy
Jul 25th, 2021
Chapter 105.2 - Jealousy
Aug 1st, 2021
Chapter 106 - Yao Heart
Aug 15th, 2021
Chapter 107 - Implications
Aug 22nd, 2021
Chapter 108 - Particles of Light
Aug 29th, 2021
Chapter 109 - Rescue
Sep 7th, 2021
Chapter 110 - Zhuyin
Sep 11th, 2021
Chapter 111.1 - Memories
Sep 19th, 2021
Chapter 111.2 - Memories
Sep 26th, 2021
Chapter 112 - Visit
Oct 9th, 2021
Chapter 113 - Challenge
Oct 17th, 2021
Chapter 114 - Determining Affections
Oct 24th, 2021
Chapter 115 - Relationship
Oct 30th, 2021
Chapter 116 - Wish
Nov 7th, 2021
Chapter 117 - Leaving Home
Nov 14th, 2021
Chapter 118 - Stone Memorial
Nov 21st, 2021
Chapter 119 - Borrowing a Ship
Nov 28th, 2021
Chapter 120 - Sea Travel
Dec 4th, 2021
Chapter 121 - Dream of Returning
Dec 11th, 2021
Chapter 122 - Questionable Point
Dec 19th, 2021
Chapter 123 - Reestablishment
Jan 2nd, 2022
Chapter 124.1 - Conflicting Views
Jan 9th, 2022
Chapter 124.2 - Conflicting Views
Jan 16th, 2022
Chapter 125 - Summoning Souls
Jan 30th, 2022
Chapter 126 - Trap
Feb 6th, 2022
Chapter 127 - Golden Dragon
Feb 13th, 2022
Chapter 128 - First Battle
Feb 20th, 2022
Chapter 129 - Lending a Hand
Feb 27th, 2022
Chapter 130 - Inheriting
Mar 6th, 2022
Chapter 131 - Festival Celebration
Mar 28th, 2022
Chapter 132 - Setting Up the Array
Apr 18th, 2022
Chapter 133.1 - The Departed
May 29th, 2022
Chapter 133.2 - The Departed
Jul 11th, 2022
Chapter 134 - Splitting Souls
Jul 25th, 2022
Chapter 135 - Confinement
Jul 31st, 2022
Chapter 136 - Sending Out Troops
Aug 8th, 2022
Chapter 137 - Final Chapter: Exorcism
Aug 14th, 2022
Chapter 138 - Epilogue
Aug 22nd, 2022
Extras
Extra 1 - Xiang Shu Chapter: Youths Don't Know the Taste of Sorrow
Oct 5th, 2020
Extra 2.1 - Lu Ying Chapter: See You Off at the Eastern Gate of Bügür
Oct 5th, 2020
Extra 3 - Celebrating Mid-Autumn: A Wave of Silver Light Reflects the Passing of Years
Oct 10th, 2020
Extra 4 - Tiandi Baiju Pre-Sale Raffle 2021
May 15th, 2021